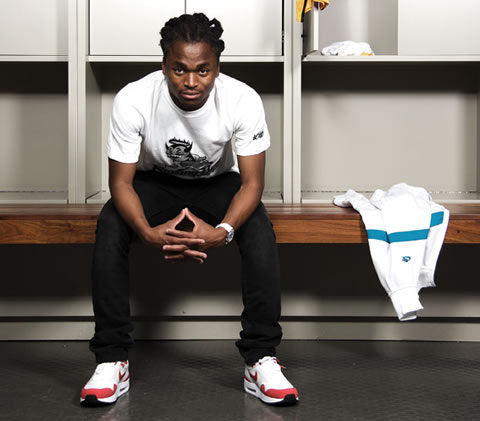 Look i'm not gonna pretend to be the big football guy, but this guy was seriously thinking of leaving one of the premier teams in the couintry to go slum it with Nottingham Forrest? I think Shabba must have read that Robin Hood story one too many times and think Nottingham is the shit. Anyway, Club Manager Billy Davies, told Radio Nottingham: "We've looked at him and told him we would monitor his progress. And then, depending on the progress, and what the situation is, we will review it in the (European) summer - with no guarantees."
Agent Jazzman Mahlakgane told Football365.co.za: "I think Forest were very, very impressed with him. Chiefs will be given their assessments first and shown their intentions before we can start trying to finalise things.
Lojkk way I see it this is a loose loose situation for Shabba, this run of the mill English team can't make any guarantees, and his agent's name is Jazzman! Get the fuck out of here. No serious business ever passed the lips of a man named Jazzman. Siphiwe get your Entourage right!
L.G
timeslive