"I'm iced up thanks to Jacob the Jeweler" was once a phrase no rapper would leave out of his raps but it seems the Hip Hop world no longer raps about Jacob. Whilst Jacob was at the height of his career before going to jail for being involved with
Black Mafia Family (B.M.F)
he loaned
Kurt Cobain
's ex-wife Courtney Love some jewellery but somehow it never made its way back into his possesion.
Famed jeweler maker Jacob The Jeweler is taking rocker Courtney Love to court for reportedly borrowing over $100,000 worth of jewels and not returning them.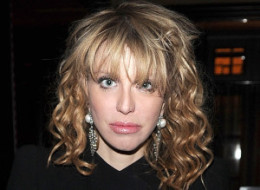 "These look so good I might not return them"
According to the lawsuit, Love was loaned two white-gold and diamond chains, a white-gold floral mesh cuff bracelet and a set of white-gold and diamond hoop earrings in September and only the bracelet was returned.
"[Love] has failed to return the Chains or the Earrings, despite repeated demand and her detention and retention of the Chains and Earrings are wrong," the suit says.
Jacob the Jewelr, real name Jacob Arabov, was recently released from federal prison after his ties to money laundering with the Black Mafia Family or BMF.
Here is a little reminder to Jacob about his favourite associates the BMF...
BCM
HHwired