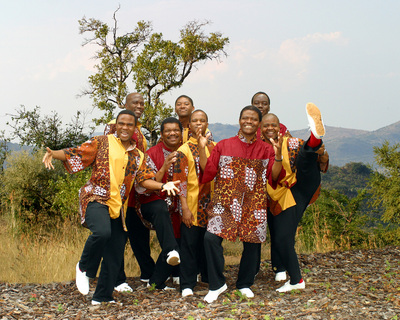 Seems Tyler Perry is after his paper once again cause he came up with the bright idea to make a movie about the journey of Lady Smith Black Mambazo. More after the jump:
GRAMMY award-winning choral group Ladysmith Black Mambazo hope that Hollywood producer and actor Tyler Perry will oversee a feature film on their journey to international stardom.
Andile Mqwebu, the group's publicist, said yesterday that Tyler, who has produced films such as Why Did I Get Married and The Diary of a Mad Black Woman, had been approached.
"You know imma dress them up like Madea right!"
She said: "We are busy with talks to bring Tyler Perry on board. We do not have a concrete deal just yet, but it looks promising, and the people we are speaking to are as excited as we are about the project."
The film will tell the story of the lives of each member of the acclaimed group. Mqwebu said Vusi Kunene, who played Jack Mabaso in Generations, might play Joseph Shabalala, the lead singer and founder of the group.
BCM
Sowetanlive