The Desmond Tutu Peace Center on Tuesday said it was disappointed that the Dalai Lama had to cancel his trip to South Africa.
The centre's Nomfundo Wazala has lamented government's reluctance to allow one of the world's best known religious figures into the country.
"It's very disappointing. It's very shocking that our officials have actually let this come to this point," she said.
"I understand where he [the Dalai Lama] is coming from because you can't wait until the last minute before you get onto a plane," added Wazala.
The Tibetan spiritual leader was scheduled to attend Archbishop Emeritus Desmond Tutu's 80th birthday party in Cape Town.
"WTF!Its my party y'all!"
Earlier, the Dalai Lama's South African representative Sonam Tenzing said, "He is now convinced that for whatever reason or reasons, the South African government finds it inconvenient to issue a visa to His Holiness the Dalai Lama."
South Africa's stance on the matter has come under fire with many critics arguing that China is influencing the government's stance on the matter.
Meanwhile, the Congress of South African Trade Unions (Cosatu) said it was disappointed that the Dalai Lama has cancelled his much anticipated trip.
Cosatu's Tony Ehrenreich said, "We are equally sad that our government took such a long time and created so much ambiguity around granting him a visa."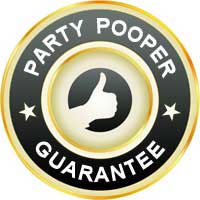 Guess Desmond Tutu will have to find someone else to get sozzled with besides the Dalai Lama... The SA government stays loyal to China cause you don't want the Chinese pissed off at ya cause they'll make your life a misery by importing more fake shit into your country!
BCM
EWN